Last Friday, I set off on a one night camping trip with a couple friends. Our destination was Wild River State Park in Minnesota. I had camped here once before, in January of this year, when the overnight windchill hit -40º F. Luckily the guys I went with on that trip had a tent with a wood burning stove.
The original plan this last Friday was to camp at Afton State Park but as luck would have it, they were filled up. So, we arrived at Wild River at about 8 p.m. and hit the trail to our campsite by 8:10.
The hike took us about 1.4 miles in. We had purchased two bundles of firewood at the office prior to our hike in and Byron and myself each carried one. We arrived, set up camp and started making a fire. That's my little tent.
Because we were at a hike-in site, we were allowed to collect wood around us for burning. Unfortunately, there wasn't much available on the ground in the area, and what there was was wet. We burned through the two bundles we packed in and used some branches we found in between.
Matt and I took out our stoves and cooked up some food while Byron set to cooking over the campfire. Matt used his new liquid fuel stove and I used my new solid fuel stove. I was happy to see how well my simple stove worked for boiling water, though it took two fuel tablets to boil two cups of water.
Dakota Fire Hole
With each of these trips we like to focus on a piece of survival knowledge. This trip's focus was supposed to be fire starting. While we didn't do much in the way of that on this particular trip, we did make a Dakota Fire Hole for boiling a cup of water.
It's basically two holes dug into the ground and connected at the bottom, forming a "U" shape. You create a fire on one side and the other brings in oxygen. This is an effective way to boil water when you have little fuel because it burns hot and efficiently. The heat from the fire heats up the air within the hole rather than dissipating into the air as a normal fire does.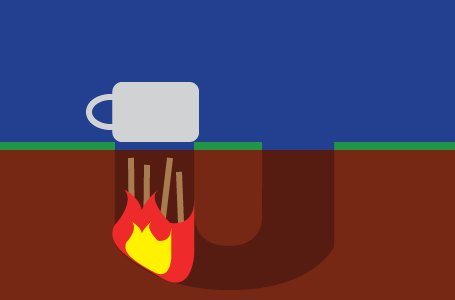 And here's me helping the fire a bit by blowing into the hole to the left of the fire.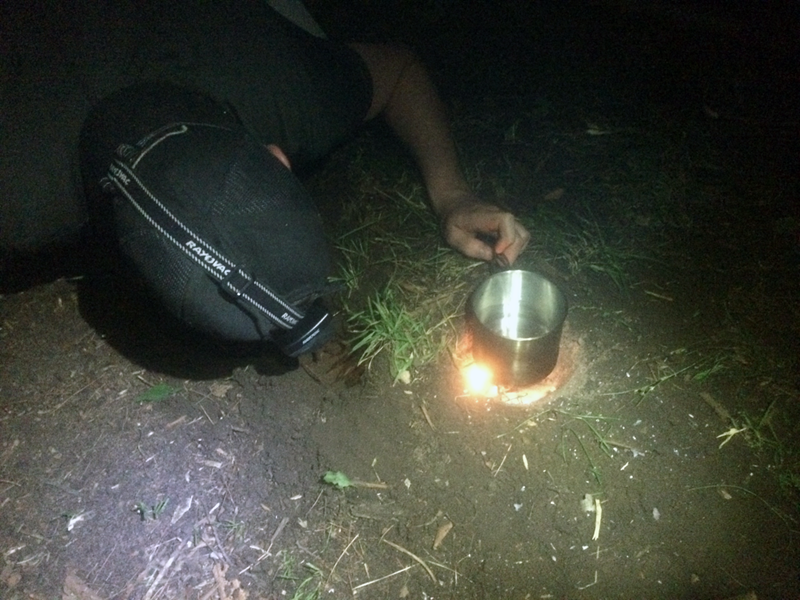 We eventually got the water boiling, which was pretty cool. Next time, I'd create larger holes to burn bigger sticks for fuel instead of the little twigs we used in this one.
Morning
Bed time came around 1:30 a.m. and I stayed up till around 2. I got up at 5:30, packed up and we headed out. The morning brought some fog into the park and surrounding area.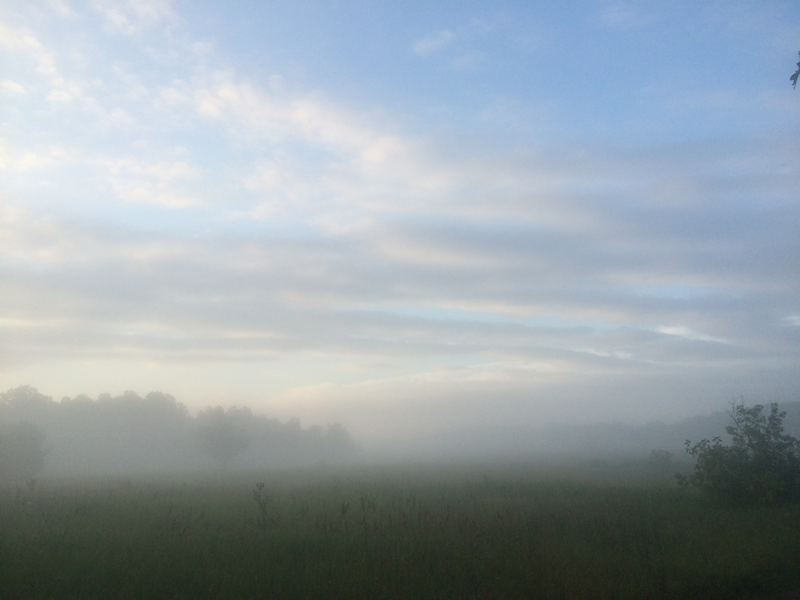 Then the sun rose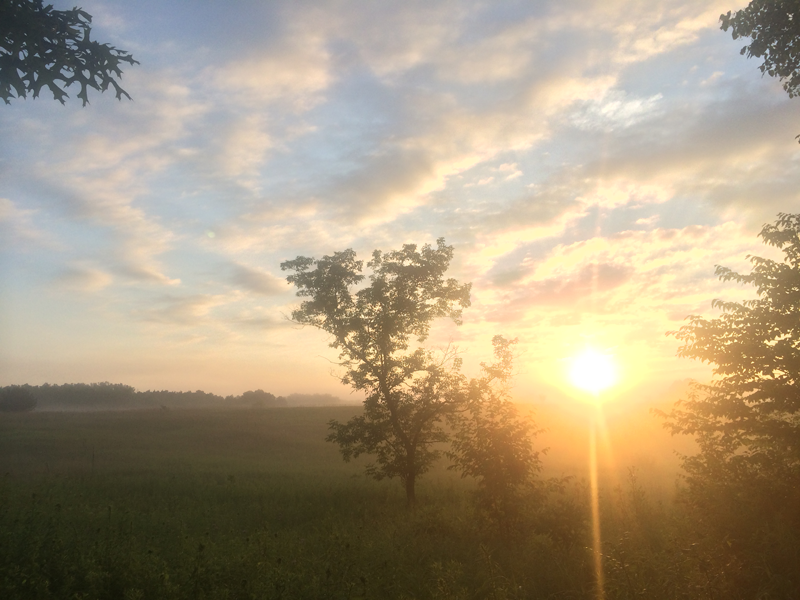 It was a great trip and the next will be even better. Perhaps I'll lead one on shelter construction.
Comment and Connect
I'm trying to gauge where my reader's interests are so I can focus more on appealing to them. Did you like reading about this trip? Let me know! Perhaps I'm writing of topics all over the board and lacking focus (post on focus coming soon.) Feel free to shoot me a message on Twitter, @flyinthecoop.
Subscribe to my Monthly Newsletter