This is the third post in a series about my recent Border Route Trail hiking trip. Here are the links to the others:
Day 1: Let's Get Hiking On The Border Route Trail
I recently returned to civilization after 5 days on the trail. I travelled the Border Route Trail (BRT) with two good buddies of mine. The trail is 65 miles long, though we somehow logged 73, and follows along a portion of the Minnesota and Canadian border.
Ham Lake Fire Of 2007
We woke around 7 a.m. to pack up and head to the trail.
Barb, from Heston's Lodge, let us follow her the four miles from where we were to the end of the trail so we could park the truck. We then piled into her vehicle and she drove us the 1.5 hours to the other end of the trail.
She was extremely friendly and conversational. She told us about the Ham Lake Fire that happened in 2007. She and her husband could see fire across the lake from their property but it was soon masked by clouds of smoke.
The fire worked its way toward their location, but they were ready. They had worked to outfit their roofs with a fire safety sprinkler system. She was pleasantly surprised that the system worked. Basically, the sprinkler system created a humidity bubble around the property and the fire moved around it, rather than through it. She told us that her husband was driving a propane tank truck to all the neighbors in the area and refueling their propane tanks that powered their generators, which kept the sprinklers running. Sounds like a bit of a scary task, if you ask me.
In the end, the fire claimed more than 40,000 acres, nearly 200 structures, zero lives, and lasted several weeks.[1]
Driving To The Trailhead
During the drive, it was interesting to think about the distance we were covering in the vehicle and the amount of time it was taking; to think that we'd soon be hiking back all that way was an odd experience.
I estimate about half the drive was on paved roads and then we turned onto gravel, which finished out the drive. Conversation was difficult for me to hear once we turned onto the gravel as I was seated in the rear of the vehicle so I chimed in here and there when I could.
We hit a few patches of precipitation during the drive, but nothing too heavy.
We're Here
We arrived at the Swamp River Trailhead, tossed our packs on and Barb kindly offered to take our photo.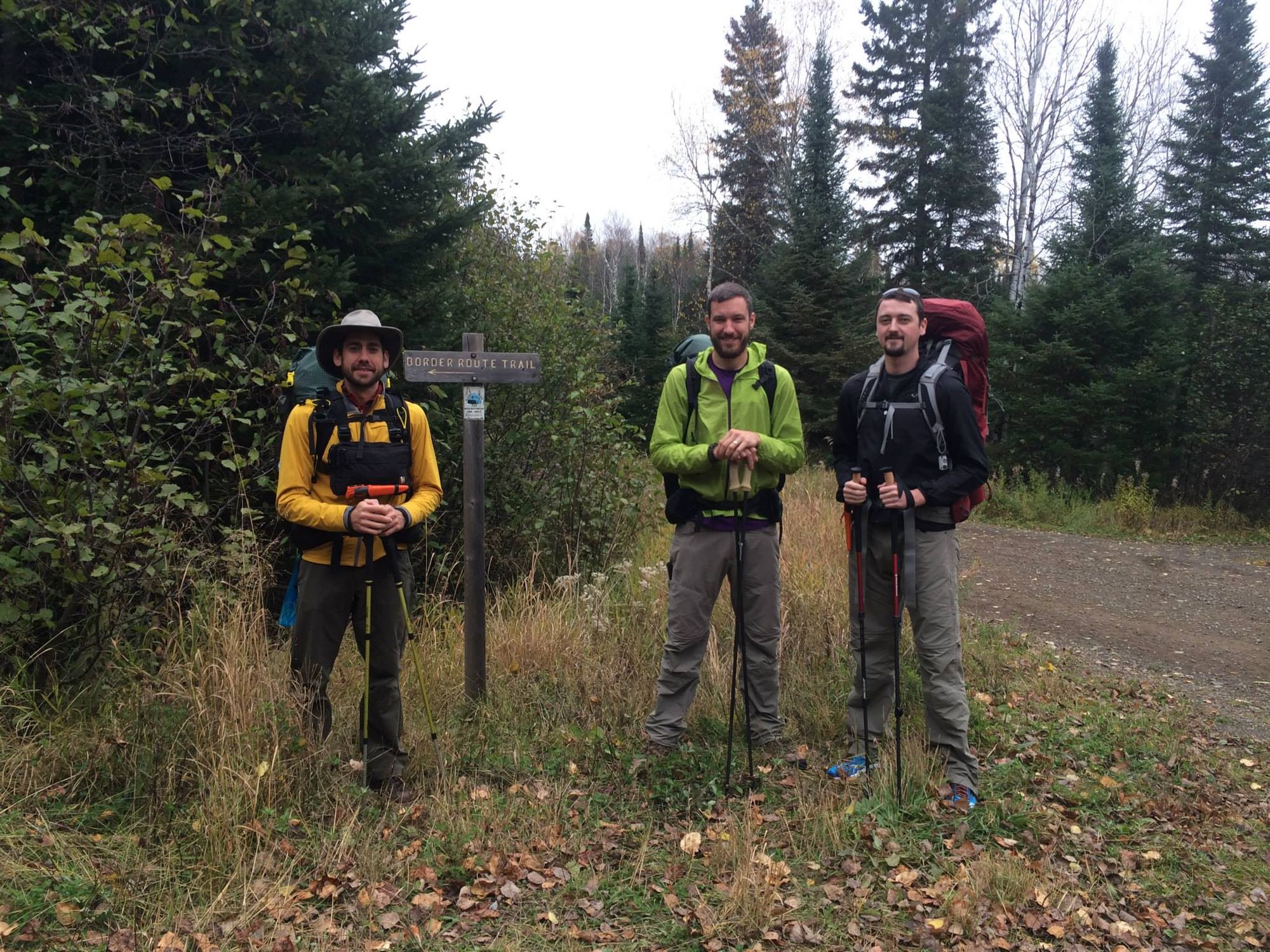 She then saw us off and drove back down the road we came in on. We were alone. 65 miles ahead of us laid the trail and at the end, the truck. With no cellphone reception, now there was no choice of turning back.
On The Trail
It was 10:45 a.m. and we started up the trail, on our first through-hike. It was wide and well-groomed. I recall a bit of an ascent that at first I thought was a bit tough. It's funny because looking back on that ascent, compared to others in later parts of the trail, it was nothing.
On the other side of the hill, while descending, we came across some bones on the trail from what appeared to be a deer.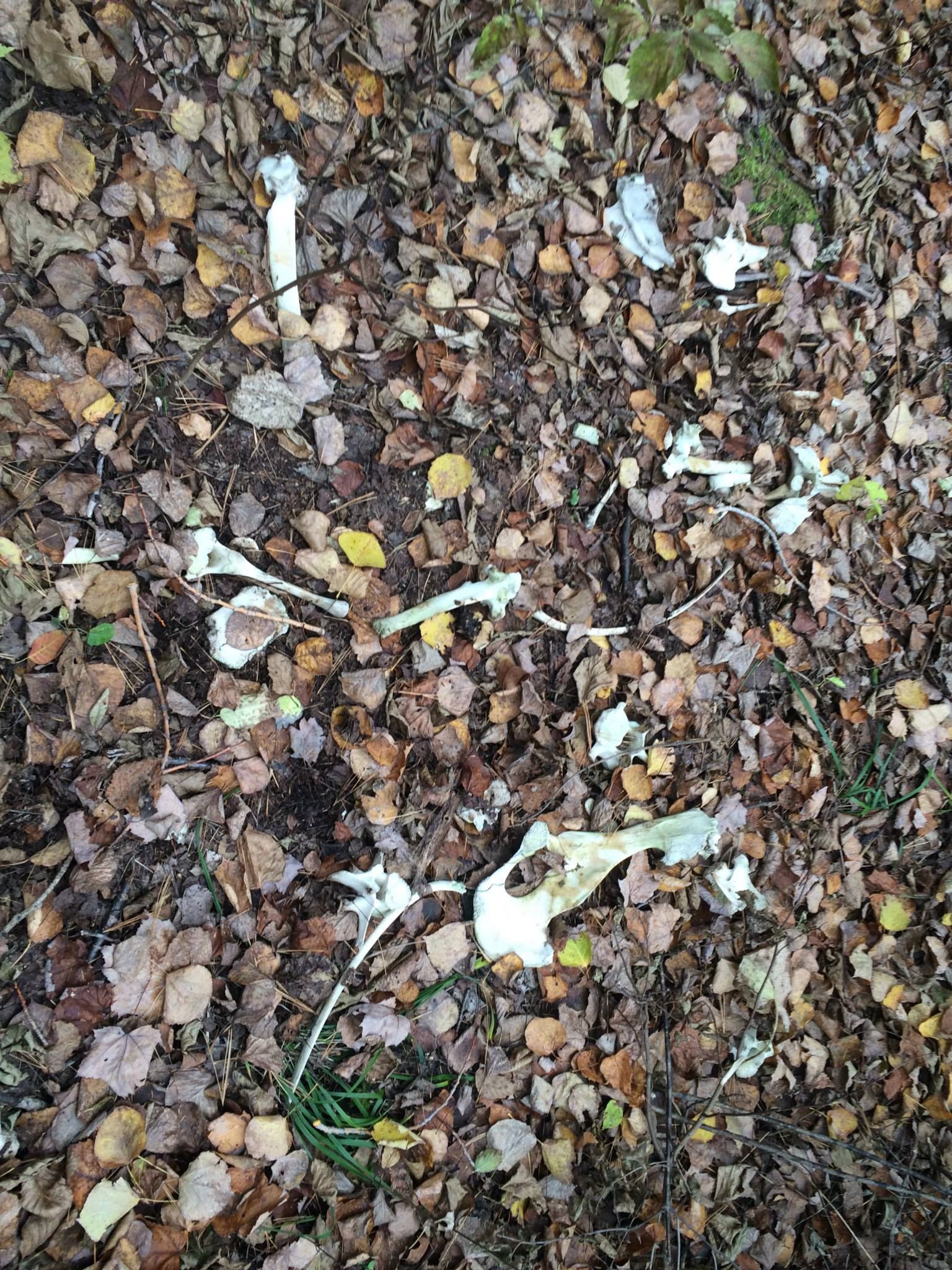 We stopped for lunch about three miles in on an awesome rocky outcropping that overlooked a beautiful landscape into Canada.
After lunch, we came across a couple wooden bridges and many more scenic views.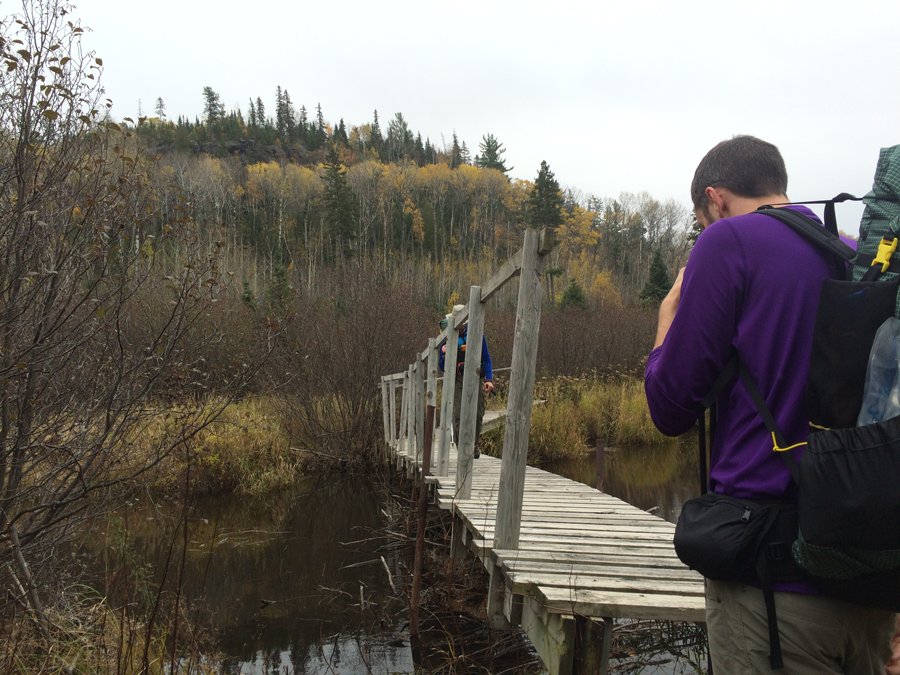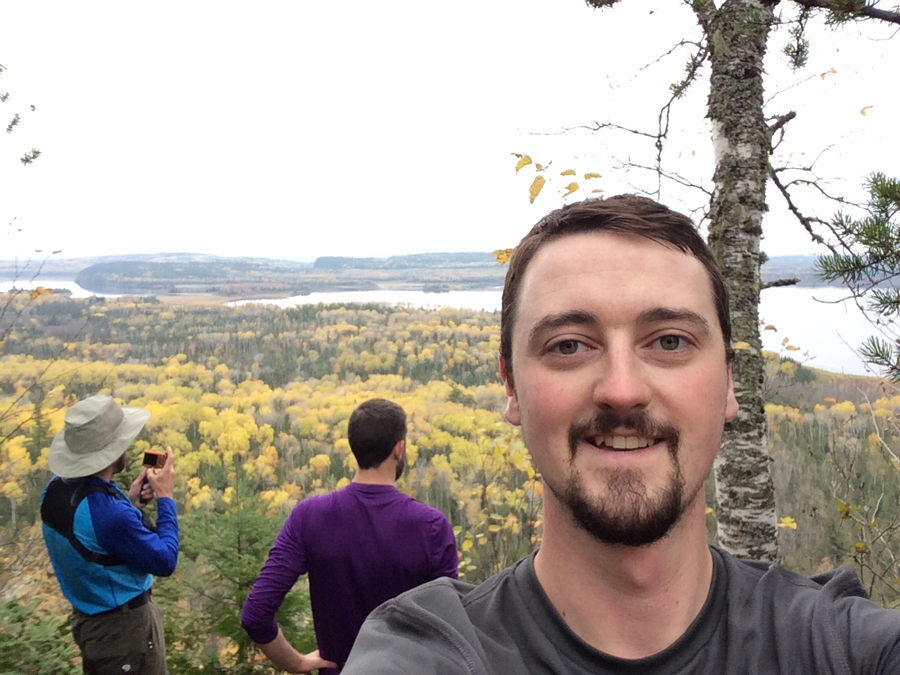 After being on the move for five hours, we arrived at camp. I think we were all happy to be done for the day as the terrain was quite punishing and our pace brisk. Despite a bit of a late start, we ended up covering just more than 15 miles.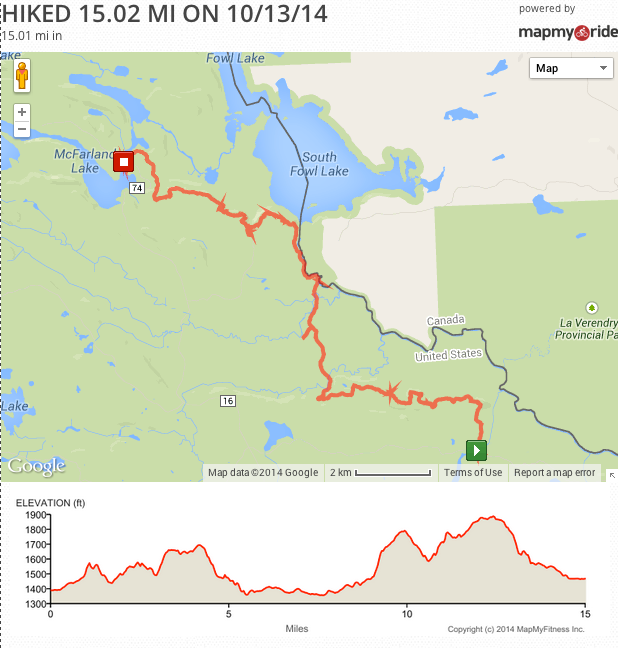 We camped at a little campsite near McFarland lake, at a trailhead for the BRT. It wasn't the type of camping I was expecting, or used to, but a campsite nonetheless. It was right next to a gravel road, not as isolated, I suppose, as I had expected. All campsites after this one, however, were in the woods and away from roads.
References
1
http://en.wikipedia.org/wiki/County_Road_12_(Cook_County,_Minnesota)
Did you enjoy this post?
Sign up to receive a monthly-ish email, with bonus content from time-to-time.